Preproduction computer-generated Lincoln Corsair Grand Touring model image shown. Available at Lincoln EV-certified retailers only in early 2023. 
2023 Lincoln Corsair - Elegance in Every Mile
While in the pursuit of greatness, the 2023 Lincoln Corsair makes its presence known. This stylish, sophisticated, comfortable, and intelligent SUV delivers great performance that forces you to reevaluate your understanding of luxury. From the ground up, the new Corsair offers excellence that sets it apart from other vehicles on the road.
Reserve your 2023 Lincoln Corsair and take a decisive step toward your dream lifestyle. Let Korum Lincoln help you discover the importance of treating yourself, especially when the "treat" is the world-renowned Lincoln Corsair.
A Conqueror's Performance
Don't let the sleek lines and elegant profile fool you. The 2023 Lincoln Corsair is a beast. This luxury SUV is a healthy paradigm shift that rewrites your expectations of luxury. The 250-horsepower 2.0-liter turbocharged I4 engine delivers up to 280 pound-feet of torque, making your journey as exciting as it is comfortable.
Stay of control of every moment with our Lincoln Drive Modes. Effortlessly shift between the modes best suited to the situation. Available modes include Normal, Excite, Conserve, Slippery, and Deep Conditions. All roads are possible when you're behind the wheel of the new Corsair.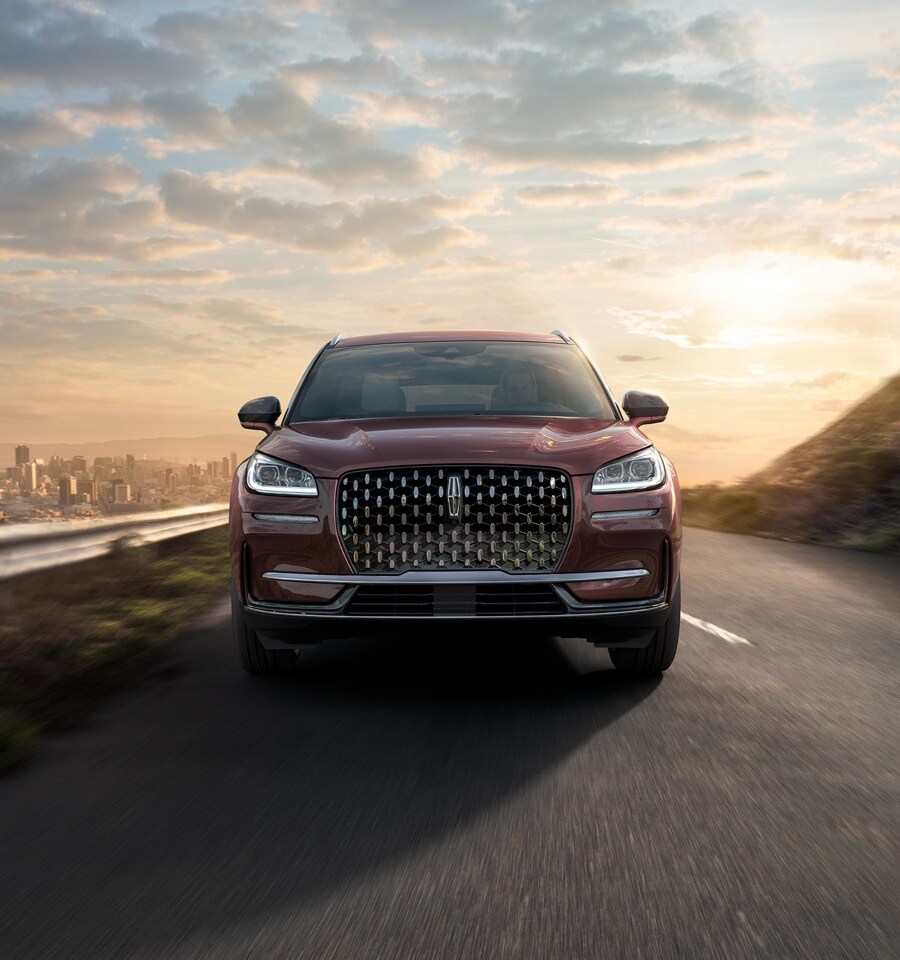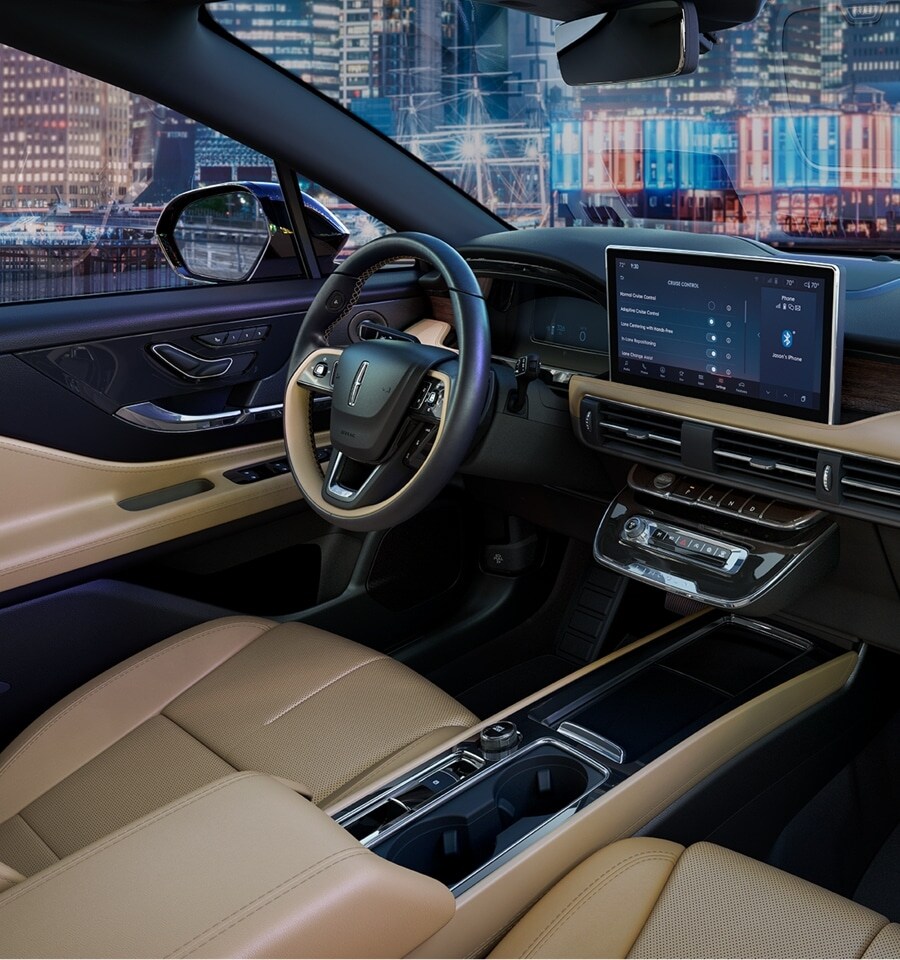 GRAND TOURING PLUG-IN HYBRID
For drivers who want the best of both worlds - the 2023 Lincoln Corsair Grand Touring* plug-in hybrid electric vehicle (PHEV) comes with aesthetic and experiential updates. On the exterior, a new grille design adds elevated style. In addition to the four standard Lincoln Drive Modes, the Grand Touring model has two additional modes: Pure EV for a quiet all-electric drive and Preserve EV to recharge and save battery power for a later time.
Preproduction computer-generated image shown.
*Available at Lincoln EV-certified retailers only.
Masterfully Designed for Your Every Moment
Sleek and stately are two adjectives best suited to the 2023 Corsair. This stylish SUV is worthy of its luxury title. Upon first glance, the Corsair lets you know you're in the presence of greatness. The enchanting profile and aggressive stance are the perfect juxtapositions of elegant thrills. It's impossible to forget the 2023 Corsair once you perceive it.
The remarkable interior delivers the comfort you desire. The 2023 Corsair features an upgraded cabin designed to delight and amaze. The detailed finishes and high-end features ensure you're every journey appeals to everyone. The center console's minimalist design inspires a sense of weightlessness and spaciousness you'll adore. And with the available Revel® audio system, you'll embrace incredible sound that moves your body and soul.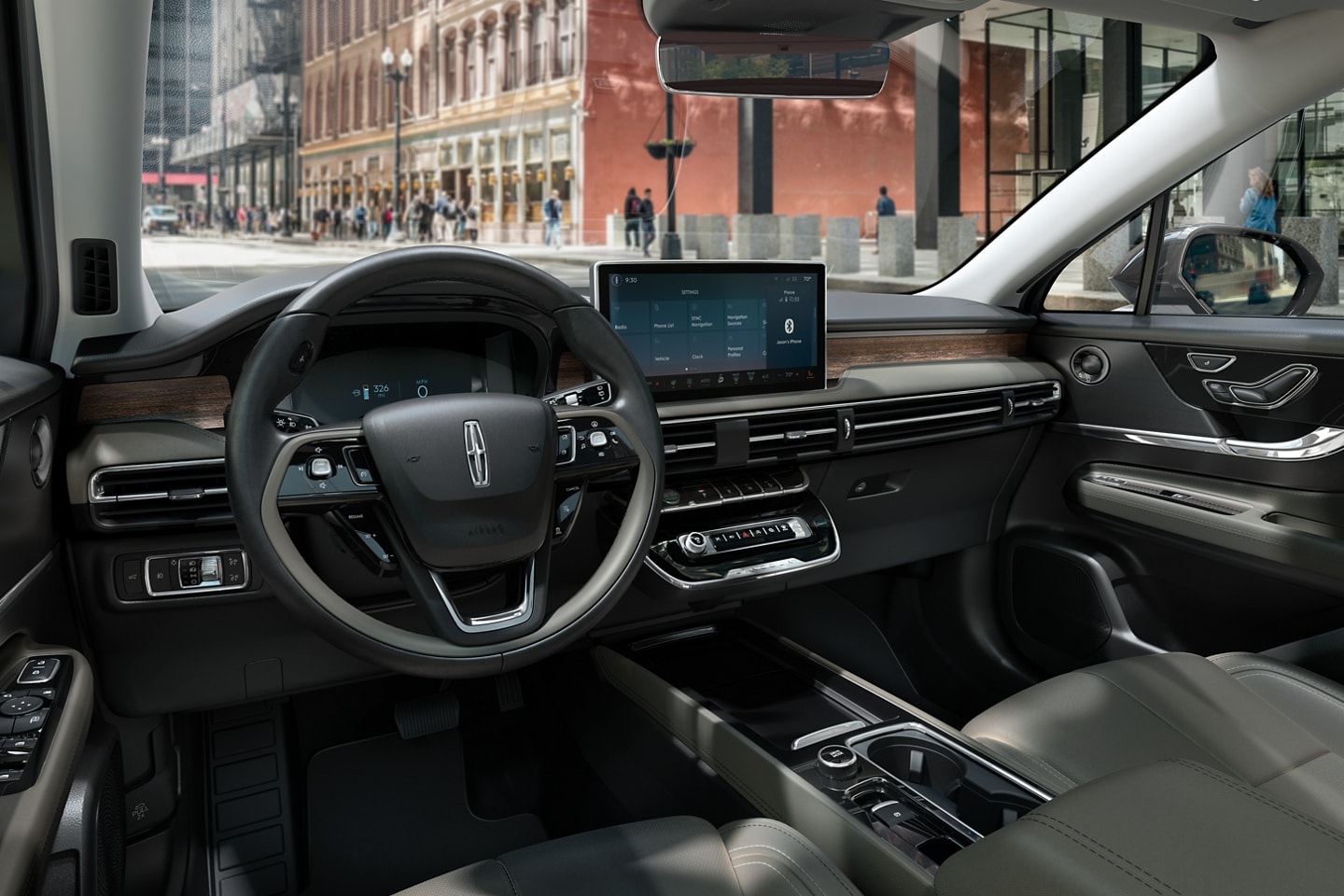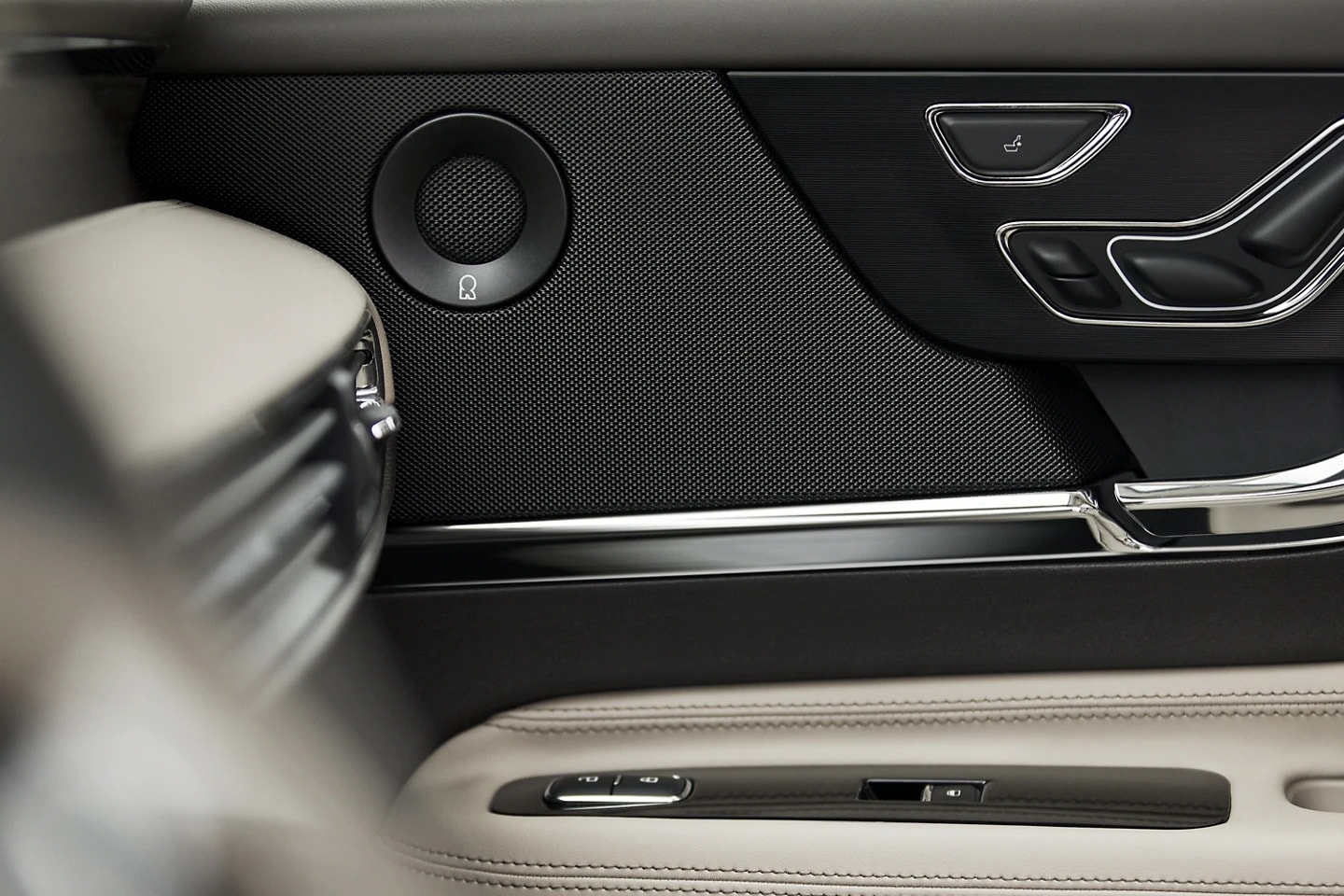 Available Revel® Audio System
Get the sensation of sitting in front-row concert seats from the comfort of your vehicle. The available Revel Audio System features 14 speakers, including a sub-woofer, and a 12-channel amplifier to create an immersive and exhilarating sound experience.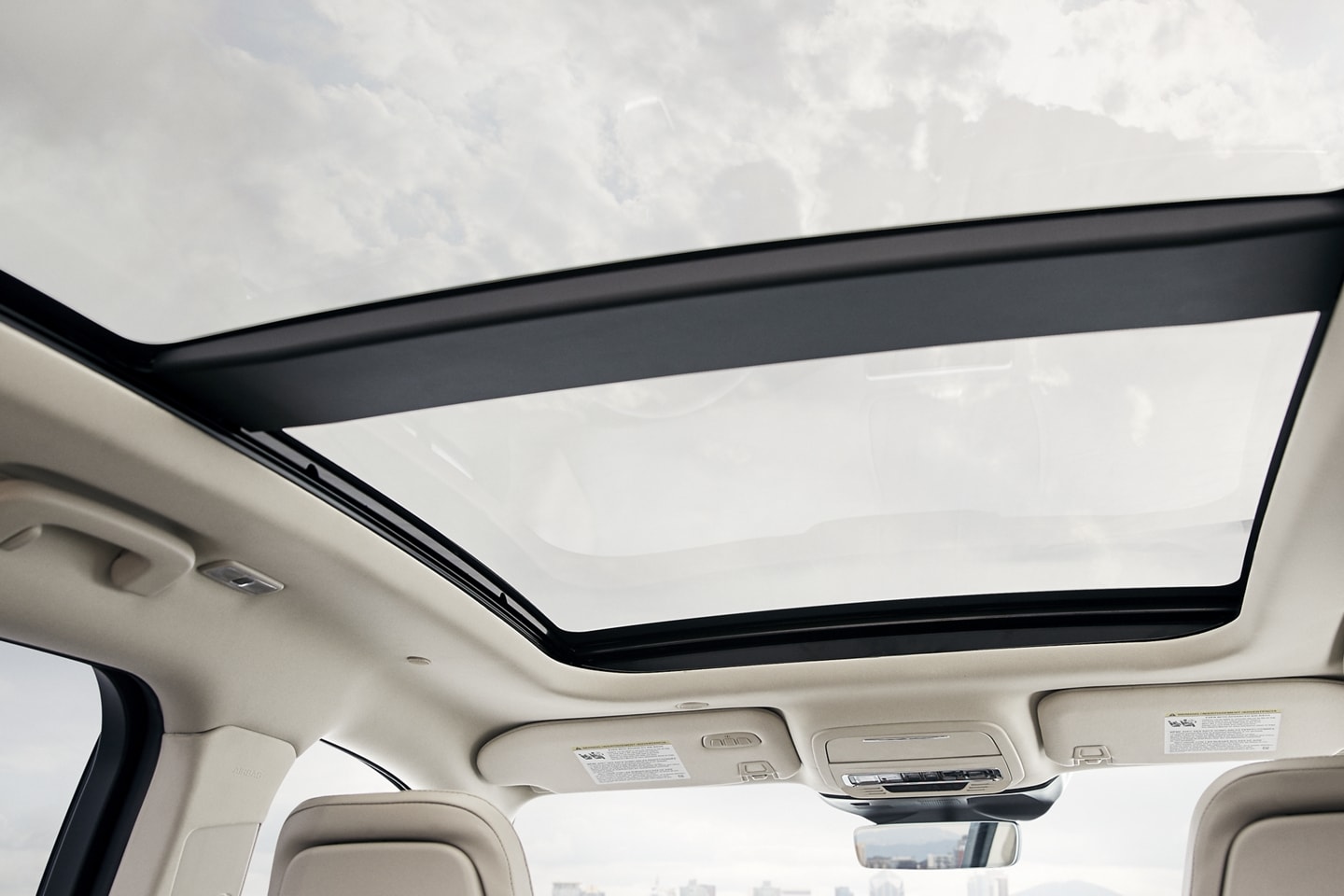 Available panoramic Vista Roof®
Let in the light with a panoramic Vista Roof that adds a spacious and airy feel to the interior of the Lincoln Corsair® SUV - giving you plenty of open breathing room and refreshing headspace.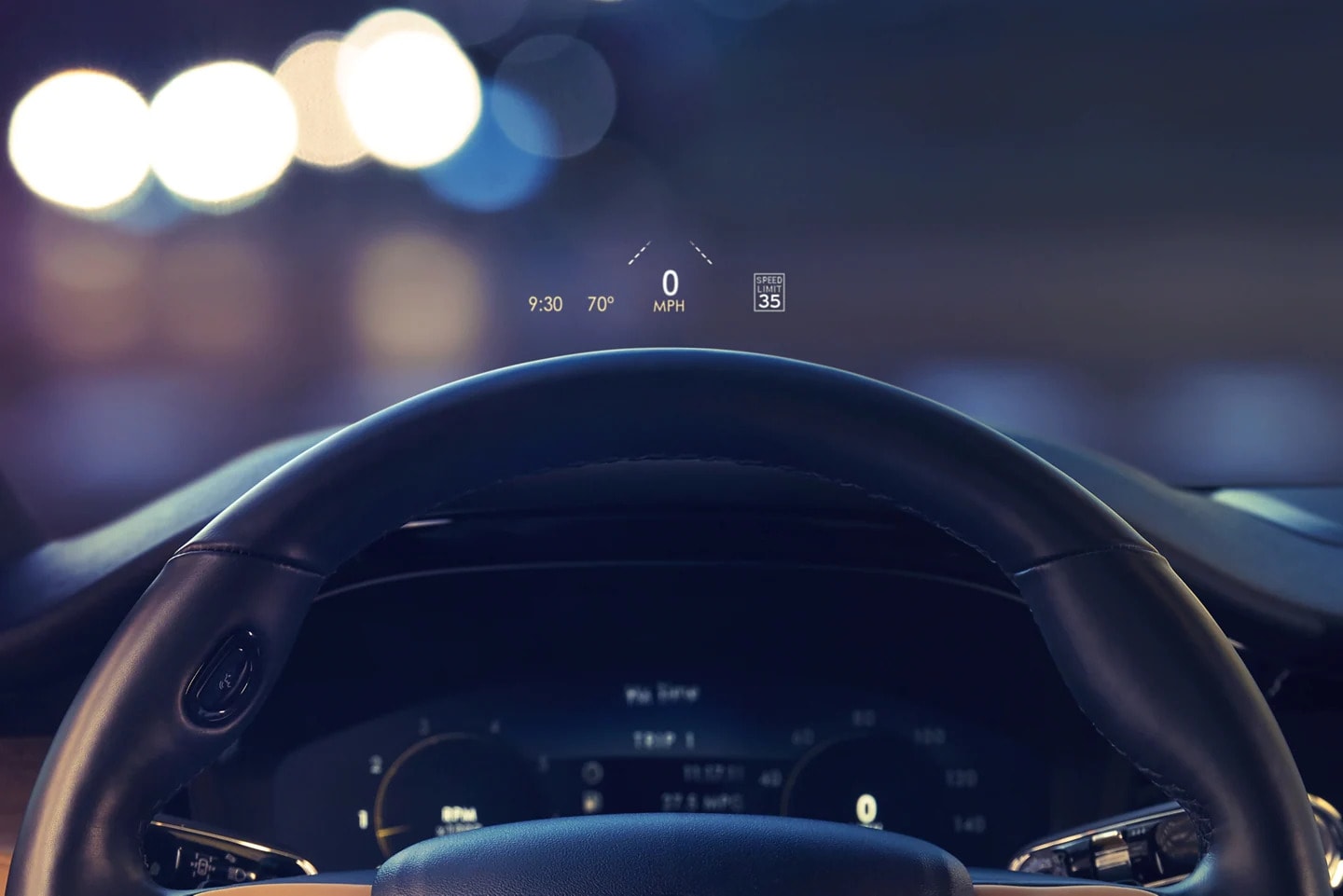 Available head-up display
Keep your eyes on the road by getting data you need to know at a glance. The available digital head-up display* projects helpful driver information on your windshield. You can customize the data displayed, including Intelligent Adaptive Cruise Control settings, Lane-Keeping System information and more.
*Don't drive while distracted. See Owner's Manual for details and system limitations.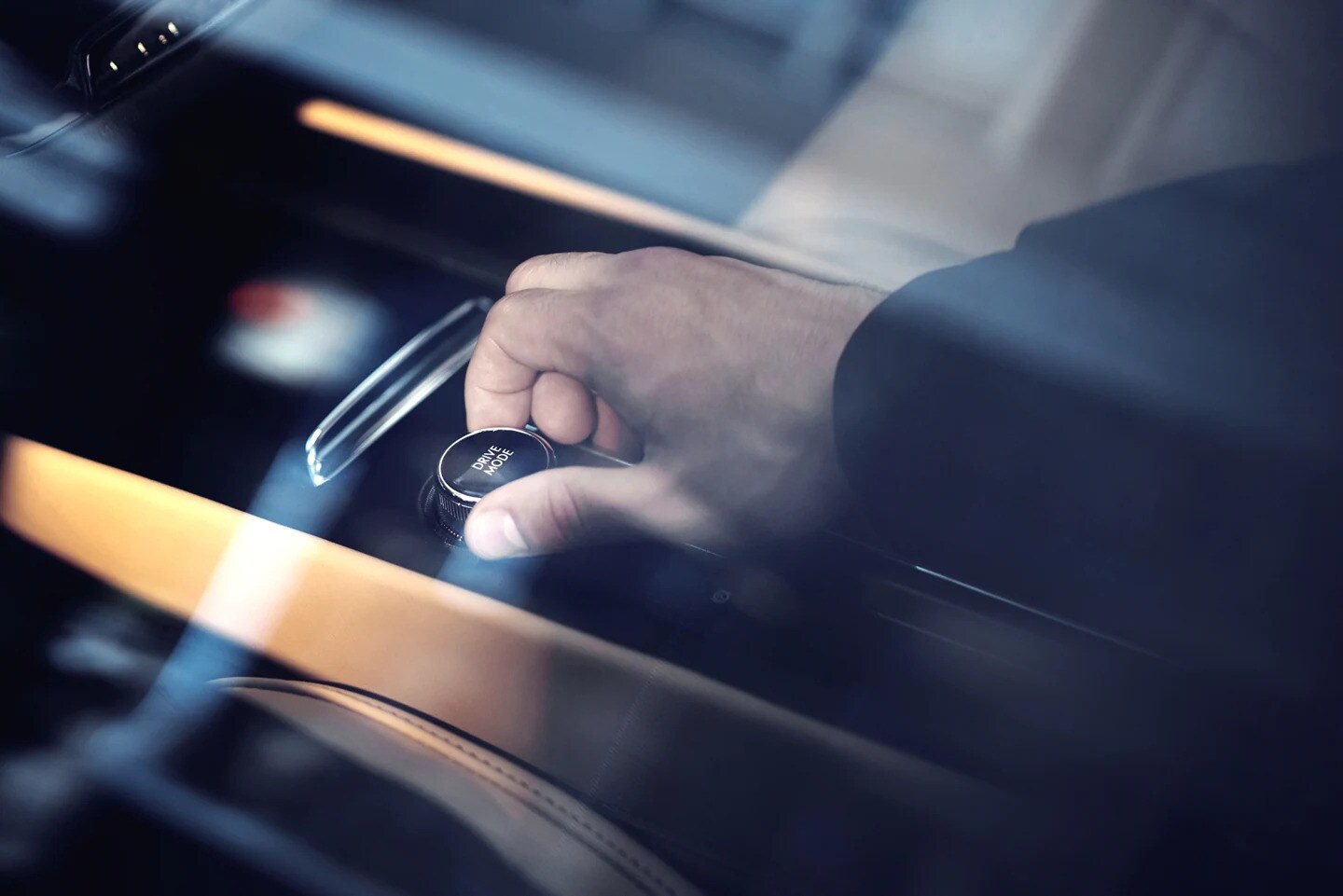 Lincoln Drive Modes
The Lincoln Corsair® SUV is ready to adapt and respond to the changing environment with four unique drive modes designed to handle different road conditions. Choose from Normal, Excite, Conserve and Slippery by turning a conveniently placed knob in the center front console. In addition, The Corsair Grand Touring* Plug-in Hybrid also comes with Preserve EV and Pure EV drive modes.
*Available at Lincoln EV-certified retailers only.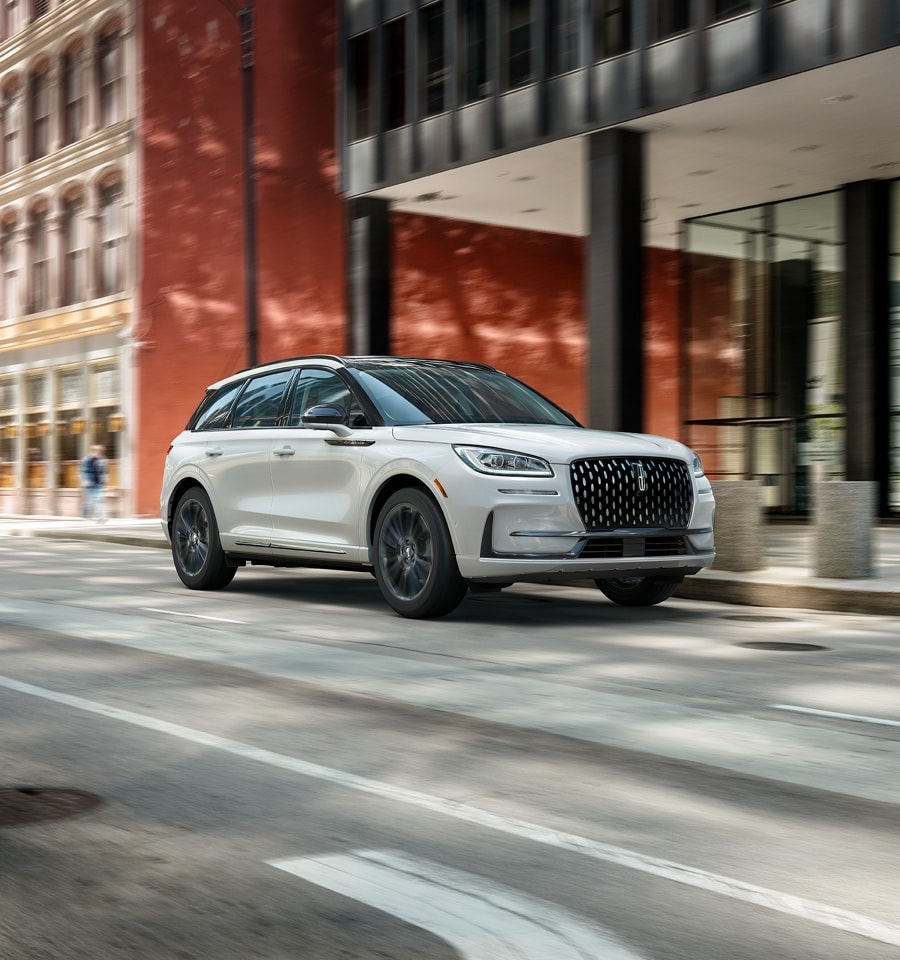 A FORWARD FACING FACADE
The resculpted front-end of the 2023 Lincoln Corsair makes a stunning visual impact. A new and striking grille design creates interesting light play along liquid flowing lines. Slanted headlamps give the impression of seductive eyes with effortless awareness.
Preproduction computer-generated image shown with available Jet Appearance Package.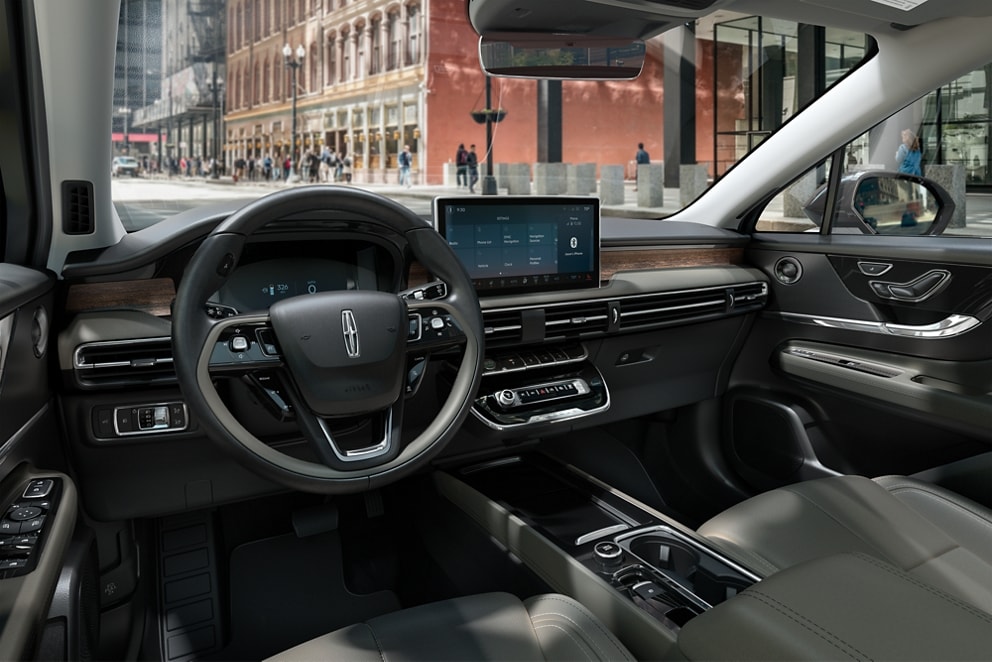 Innovative Technology You'll Adore
Stay ahead of the times with the amazing 2023 Corsair. This inspired SUV lives and breathes innovation. Starting from behind the wheel, the advanced Head Up Display delivers everything you need right before your eyes. Get turn-by-turn navigation, vehicle alerts, monitor speed, and more.
Embrace a more enjoyable driving experience when propelled by SYNC® 4 with Lincoln Enhance. Combined with wireless Apple CarPlay® and Android Auto™ connectivity, SYNC 4 delivers an incredible infotainment experience that sets this vehicle apart from the crowd. The engaging 13.2-inch LCD touchscreen offers a user-friendly experience that keeps you in control of your entertainment.
The 2023 Lincoln Corsair leads the charge when it comes to safety technology. The new model year makes it easier to enjoy a confident journey that offers peace of mind in every mile. Take advantage of its driver assistance and safety features, and embark on a memorable journey.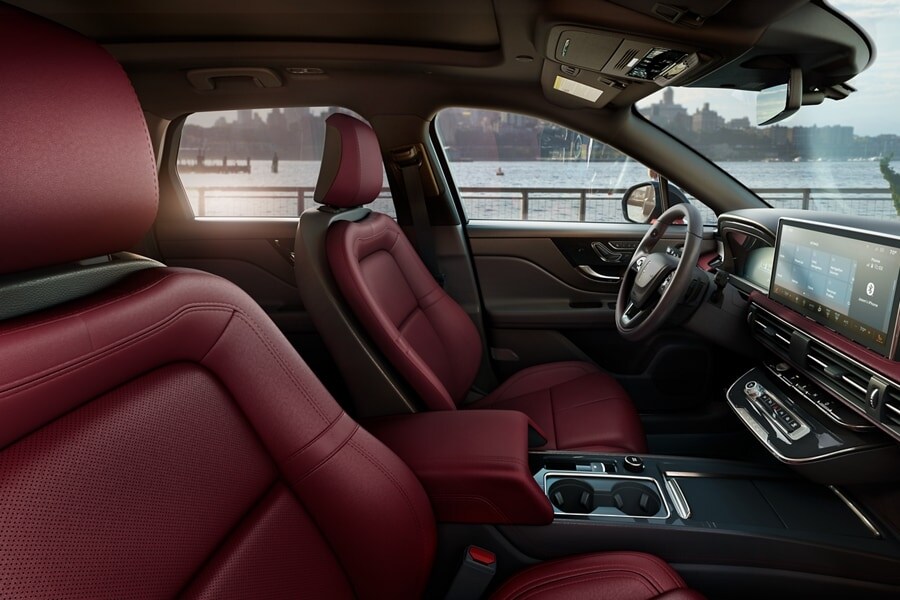 DRIVER EXPERIENCE
Step into your personal cockpit. The cabin of the Lincoln Corsair® SUV provides a supremely comfortable setup so you can control your vehicle with confidence. Available Perfect Position 24-way front seats with Active Motion® massage help to ease tension away, while an available heated leather-wrapped steering wheel with tilt/telescoping steering column makes commanding your craft feel natural. Further, Personal Profiles let you customize settings for audio, display, advanced driver-assist system features and seating.
Preproduction computer-generated image shown.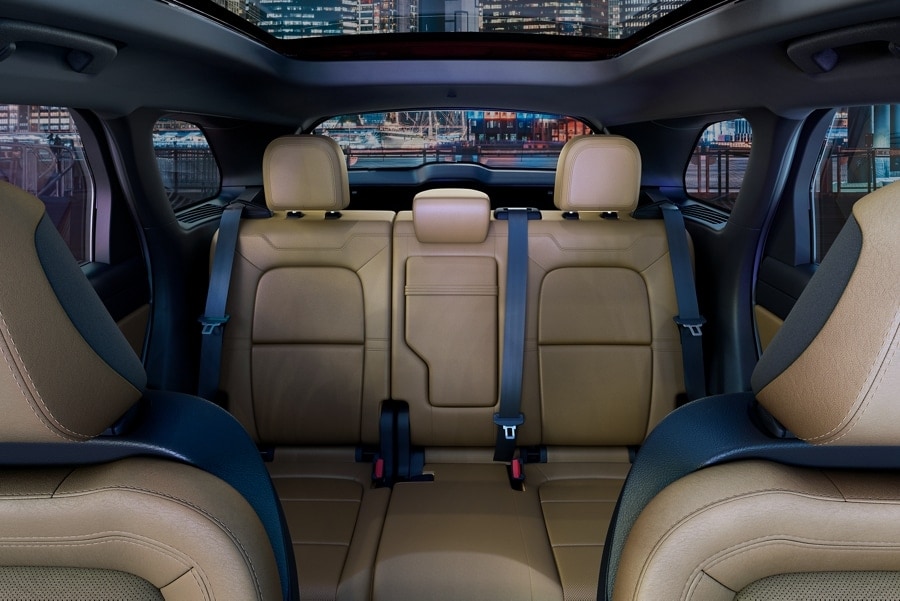 BOLD CRAFTSMANSHIP
New color offerings on the Corsair create an immersive interior. Smoked Truffle is an unexpected, modern neutral that wraps you in hushed hues and elevates the organic shapes inside the vehicle. Eternal Red provides a sharper, sleeker look that exudes the energy of power, pleasure. Additionally, new Finestra aluminum adds tasteful adornment.
Preproduction computer-generated image shown.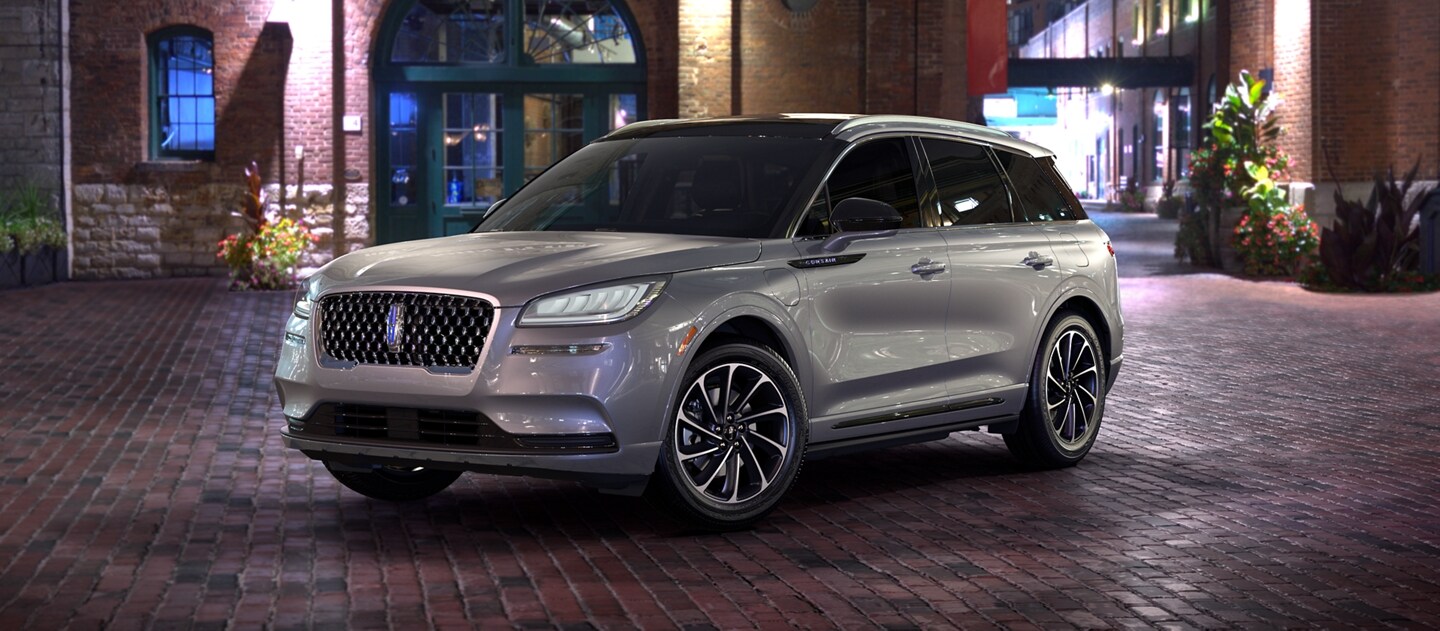 Reserve Your 2023 Lincoln Corsair Today
Start your greatest adventure today. Contact us online or visit our dealership to reserve your 2023 Lincoln Corsair. Let Korum Lincoln become your gateway to a better driving experience. You deserve to drive perfection. Finance or lease your new Corsair today.
How Can We Help?
* Indicates a required field